Home
Main content starts here, tab to start navigating
The Best Restaurant in Long Island City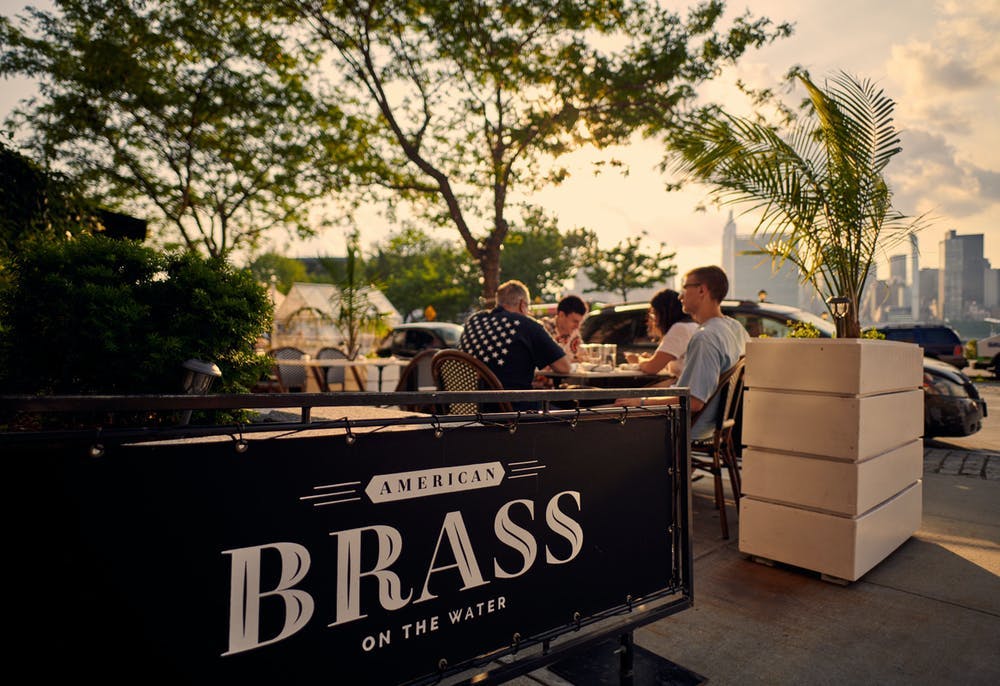 Private Dining
Host your next special event here! American Brass can accommodate parties up to 150 people for brunch or dinner in our private dining space. Please fill out our form for personal guidance on booking your event.
Inquire Now
Proud to be one of the few farm-to-table restaurants in Long Island City with an inviting, contemporary atmosphere and exceptional rotating menu and beer list. While you can find several Long Island City Restaurants with a view, American Brass is one of the only LIC restaurants committed to locally sourced ingredients (local beers included) with a private patio to enjoy them on.
Top-Rated Restaurant in Long Island City, New York
American Brass is located at 2-01 50th Ave, Queens, NY, 11101. From John F. Kennedy International Airport (JFK) get on I-678 N from 130th Pl and head south on I-678 S. Then, take exit B toward 130th Pl and keep right at the Y junction and merge with 130th Pl. Turn right onto Bergen Rd and at Federal Cir, take the 5th exit onto the I-678 ramp to Airport/NY-878/NY-27/Belt Pkwy. After that, follow I-678 N and I-495 W to Borden Ave/Queens Midtown Expy and take exit 15 from I-495 W. Merge with I-678 N and keep right to continue on I-678 N/Van Wyck Expy, follow signs for Whitestone Brg. Take exit 12B for I-495 W/Long Is Expwy toward Midtown Tun and merge with I-495 W. Afterwards, use the right 2 lanes to take exit 15 for Van Dam St and continue on Borden Ave. Drive to 49th Ave and merge with Borden Ave/Queens Midtown Expy. At this point, use any lane to turn left toward Borden Ave and turn right toward Borden Ave. Continue onto Borden Ave and turn right onto Center Blvd. Finally, turn right onto 49th Ave and American Brass will be on the left.
We are open Wednesday & Thursday: 17:00-22:00, Friday: 17:00-23:00, Saturday: 11:00-23:00 and Sunday: 11:00-22:00.
For additional questions, you can call us (718) 806-1106 or find us at Yelp.